Regular Business Credit Card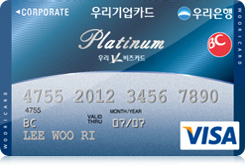 Woori V Biz Card

Business customers
A business credit card with best benefits providing discounts on any gas station, 0.3% point accumulation, etc.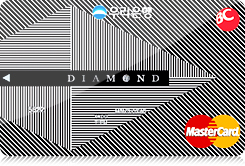 Diamond Card

Business customers
A business credit card offering you the infinite glory of a diamond.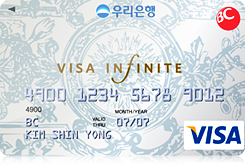 Infinite Card

Business customers
A premium business credit card with infinite services for the top 0.1% of our preferred customers.
Airline Mileage Card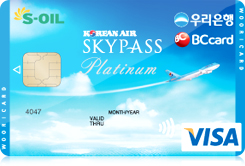 Skypass S-Oil card

Business customers
Maximum 2 miles of Korean airline mileage for every KRW 1,500 spent.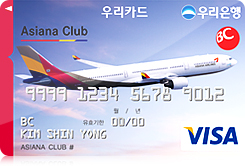 Asiana Club Credit Card

Business customers
Asiana Airline mileage. 1 mile for every KRW 1,000 spent (Mileage limit: 30,000 mile per year)
For your information!
Brief product/service information is posed. For more details on each product (discount [accrual] times, discount [accrual] amount limit, discount [accrual] member shop, previous month's use history, limitations, etc.), please contact Woori Bank sales office, Credit Card Consultation Center (1588-9955), and product brochure.